Since 2017 I have worked to treat children with epilepsy and others with neurological ticks with 100% success rate. Seizures, both grand mal and petit mal away spells have been eradicated.
Meet Anna
In July of 2020, Anna was 5 years old and newly diagnosed with epilepsy. She was having multiple away spells per hour. Her mother came across our case study from 2017 where we had 2 epileptic children enrolled and both became completely seizure free by its completion. More on that in another post, but you can find it all here. She excitedly messaged me, and we got Anna enrolled in a 6-month series of bi-weekly sessions.
I'm not going to lie, the process can have its ups and downs. 4 months into treatment, there was a reduction in her away spells, but she suffered 2 grand mal seizures.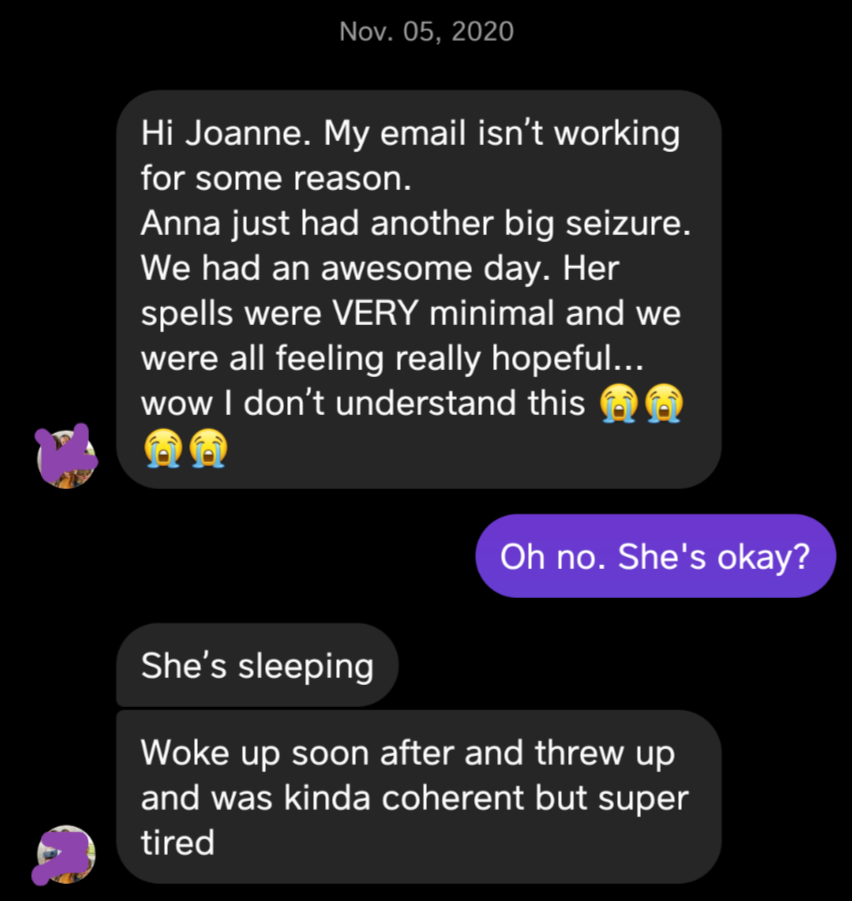 We continued with bi-weekly distance sessions and Anna continued to improve.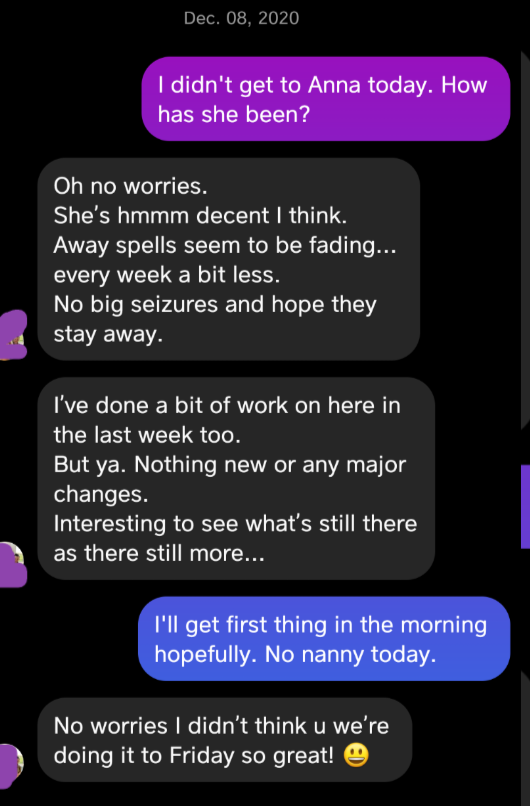 Distance sessions are so easy for children. You don't need to match your schedule to mine or even show up at all. I just add you to the roster and I complete the sessions when I can and send an audio file summary to listen to at your convenience. With this level of flexibility and ease, I am able to keep these sessions priced very reasonably.
My session note on January 5, 2021: Had a grand mal seizure on Christmas day, but otherwise has been 95% free of symptoms. That December 25, 2020 seizure was her last. 3 years she has been seizure free. We continue to do regular sessions to keep the nervous system in check and continue to improve on other areas of her development and behaviour.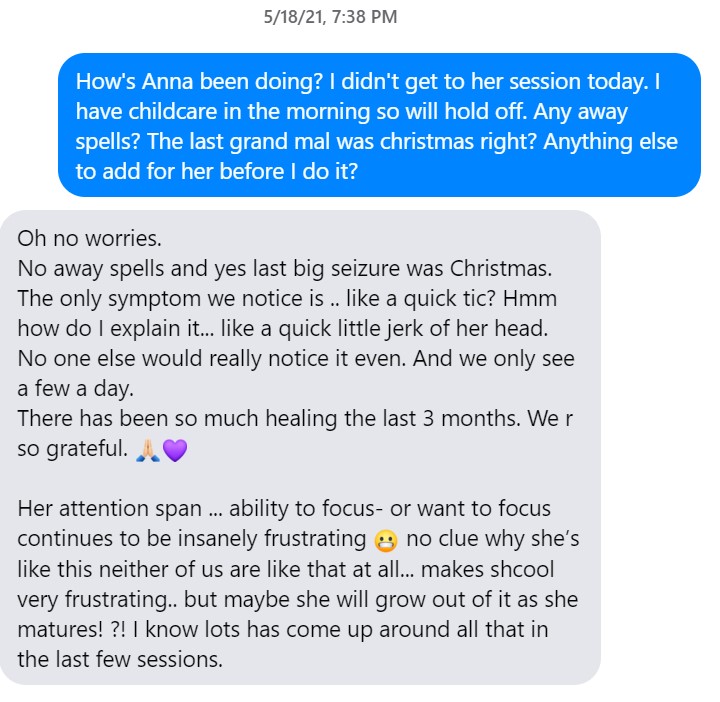 4 months later, she is focusing at school and had been otherwise symptom free.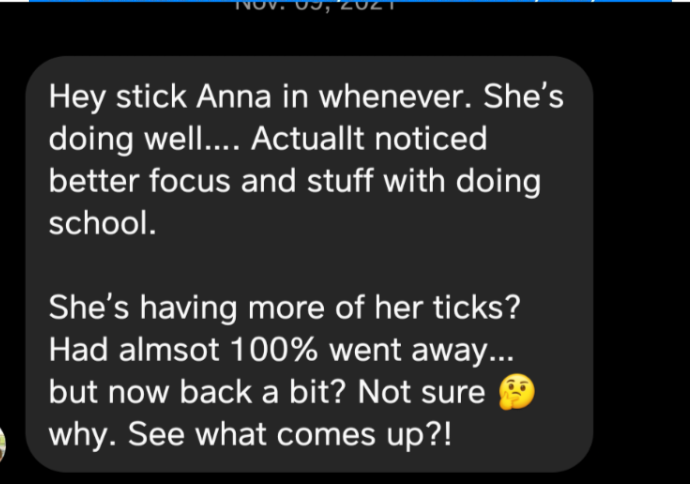 One thing we know is that we are not separate from our environment. School stress was a trigger for Anna and 18 months after beginning BodyTalk she had a brief recurrence of symptoms. We were able to quickly get to the root cause, the dis-ease with school, and get her back to being neurologically stable again. There was communication that there was still another layer to address. That was 2 years ago and Anna continues to be seizure free. We check in on her with sessions from time to time to work on her other fun attributes like thumb sucking and motivation.
BodyTalk therapy is a unique, non-invasive and effective way to help your body heal and find its balance again. Anna is now 8 and hasn't shown any sign of epilepsy in the last 2 years. My husband, his sisters and father, grandfather all have/had epilepsy, so it is an issue dear to my heart. My boys were given a 50-50 chance of developing it and my oldest had a couple of brief black-outs last year which were quickly treated with BodyTalk, and he has had no further concerns. Anna is just one child with neurological conditions I have been working with. BodyTalk can do no harm and is always worth trying for any issue but as I have outlined with Anna it isn't always a one and done fix. We are complex beings in a complex world, and it can take time to see results.
Book in for a free consult and learn more about how BodyTalk can help you and your children. I offer a 6-month biweekly package of distance sessions for children and for adults in person, online or distance.