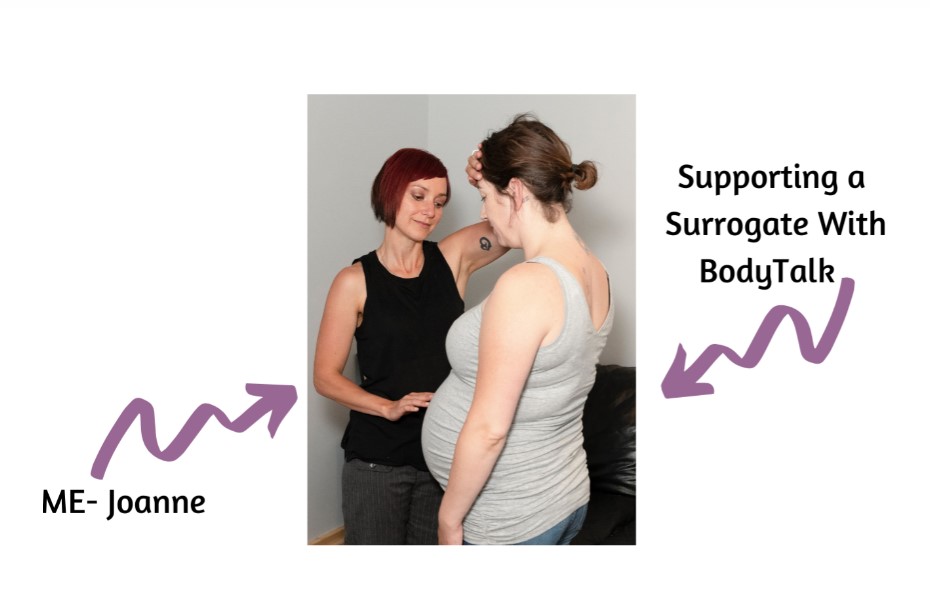 Hi! I'm Joanne Fisher, a Holistic Birth Consultant, Midwifery Student, Certified BodyTalk Practitioner, Infant Sleep Educator, Conscious Parenting coach & mom of 2 home-birthed boys. That's my youngest pictured above! I am passionate about helping babies and their families live their best lives possible. I'm in Saskatoon, SK Canada but work with families all around the world.  I support all through this life-changing journey called pregnancy and parenting. From preparing to get pregnant, through pregnancy, birth and beyond, I can assist you. Support for pregnancy loss, abortion, adoption, surrogacy situations-  No matter your story, support is here for you. 
I've experienced how babies are impacted by their experiences right from conception...
If you read my post on the four baskets you would have uncovered my own story of disconnect and feeling like I had no right to exist. I believe we all have our experiences for a reason and that they shape the path of our life. My struggles created my passion for helping people to heal and find their purpose in life. After a few different directions and my own 2 births, parenting/relationship struggles I found my way back here helping families through it all too.
I became a 'BodyTalker' in 2014. Making it my full time passion in 2017. I've helped so many people heal not only their physical issues but heal their emotional wounds and find their best selves.
Yoga Teacher since 2006. Certified in Pre/post natal in 2011. Operating my own little yoga studio- The Yoga Den, from 2010-2017. Always intuitive knowing exactly what poses you needed.
First taking training as a Bebo Mia certified ISE in 2017 with Brandie Hadfield and then again with the new neuroscience packed version with Dr. Greer Kirschenbaum in 2019. Really digging to why babies need our responsive care day and night for healthy brain development.
I began birth support work through mentorship with 2 different doulas back in 2014 and continuous study of everything birth I can get my hands on - training with Spinning babies, Indie Birth's 13 moons, , Assoc. Pre & Peri Natal Psychology, Evidence Based Birth and so much more.
I bring into my practice a background in anatomy, physiology, biomechanics through exercise science and a minor in psychology. I'm trained to coach people and have been since becoming a certified personal trainer way back in 2003.
You are in very knowledgeable hands with joanne.