PREGNANCY & BIRTH SHOULD BE EMPOWERING.
BodyTalk Therapy is Stress Reduction Therapy. It helps you to get to the root cause and eliminate your pain, your fear, your anxiety, your worry. 
It helps you heal. Body, Stress, Trauma, Dysfunctional patterns that hold you back. 
It helps you to deeply connect to your personal power and intuition so that you can TRUST in your body, birth and your ability to parent (or let go- if adoption or surrogacy).
BodyTalk helps you to connect with and support your baby in the womb. Optimizing their development, their positioning and readiness for birth. BodyTalk Babies are ALWAYS easy and content. I even GUARANTEE it!
Pregnancy CAN be easy, pain-free and full of joy. I can help you to carry to full term without being overdue. Sleep better, feel better.
I can help you connect to your body, your baby, give you the support and the answers you need.
I am your guide, healer, educator and support throughout pregnancy, birth, postpartum and beyond.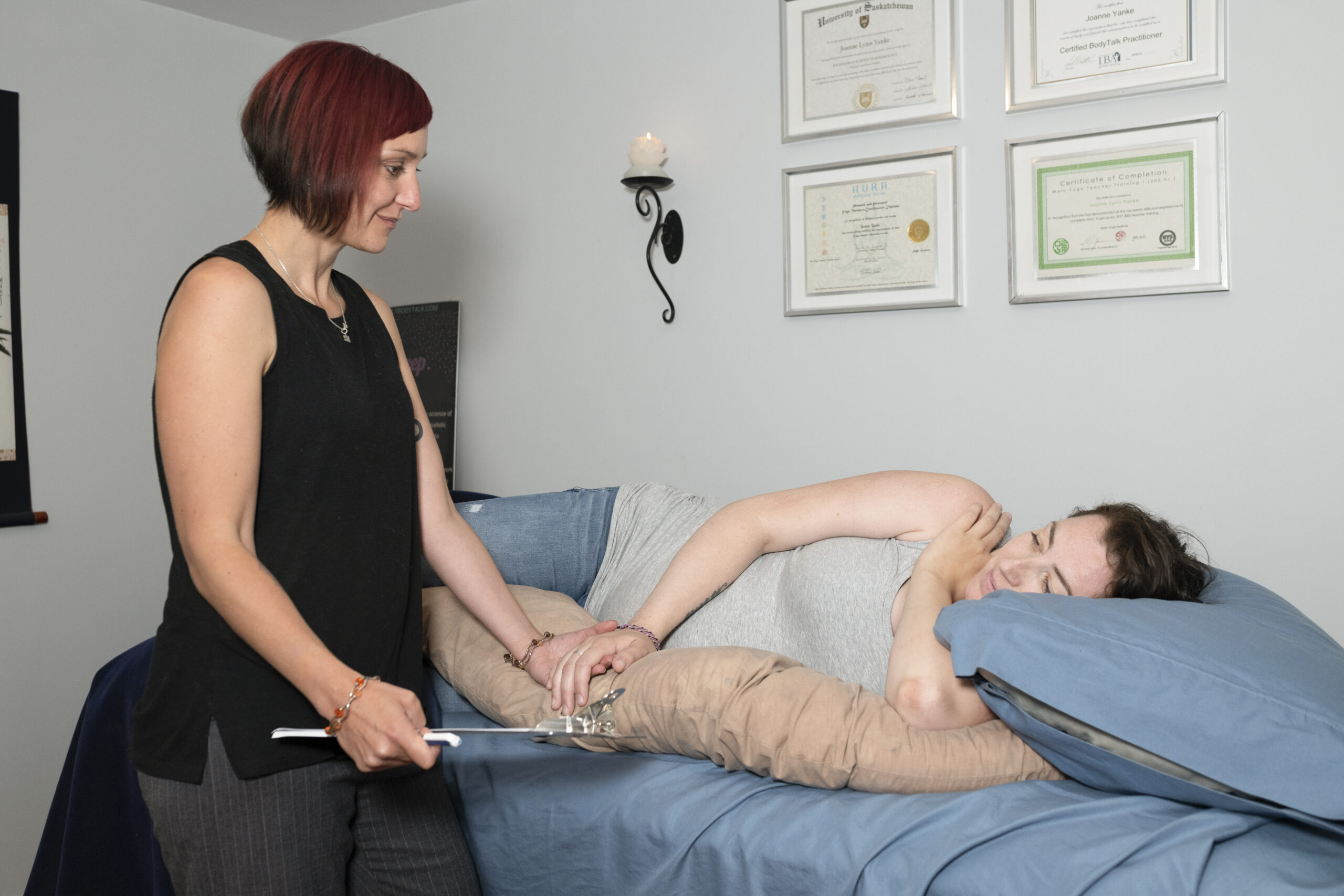 Hi, I am Joanne Fisher.
I help expectant and new families have the best experience possible throughout pregnancy, birth and beyond through consciousness based therapy, education, hands on support, coaching and more. 
 Specializing in fetal consciousness, fetal positioning, prenatal bonding, birth preparation, natural induction, birth support, generational healing and conscious parenting- I offer a whole new approach to prenatal care and birth support. Learn more about me. 
Growing a baby can be a stressful experience. Full of uncertainty, worry, fear, anxiety, physical discomforts and pain.
 And questions, so, so many questions.
Our culture has conditioned us to believe that pain and discomfort in pregnancy is normal. 
IT IS NOT. 
It is a sign of stress and dysfunction in your bodymind, and it can be resolved, quickly and easily.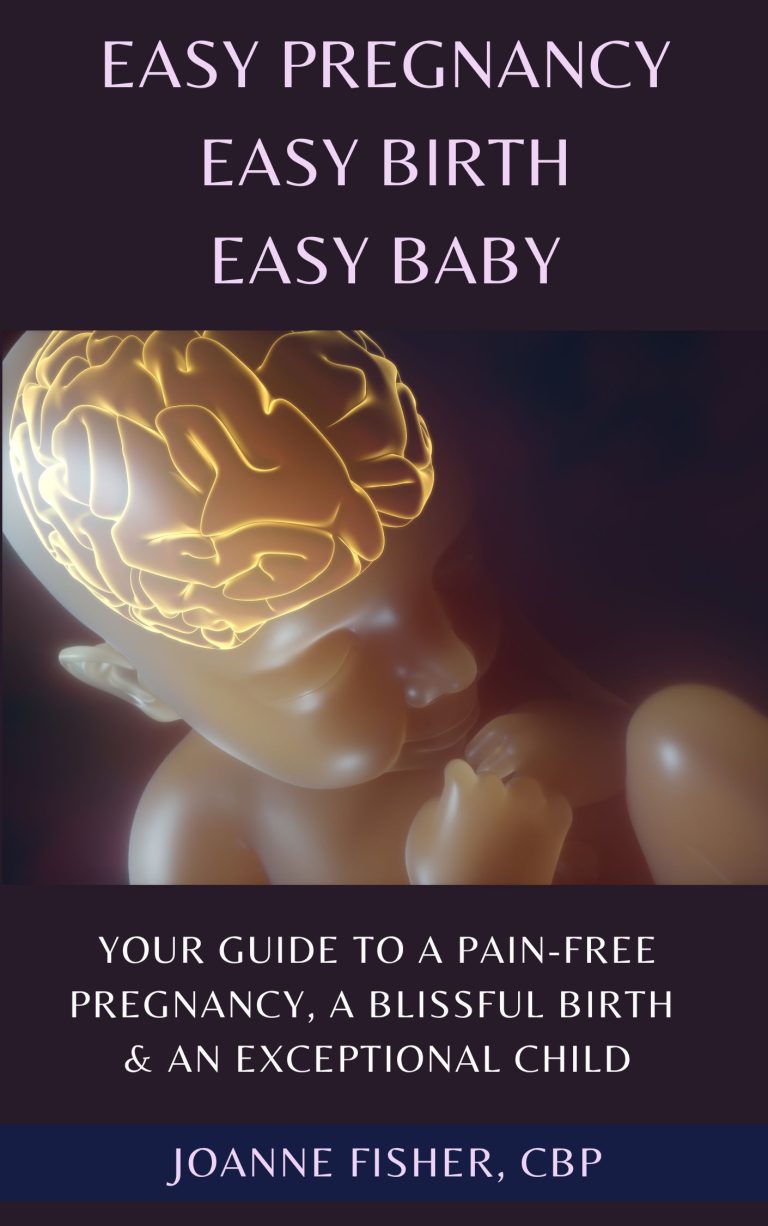 My New book is now available on Amazon Kindle! With a paperback and audiobook version still to come.
Get your copy HERE.
Where do I even start! Working with Joanne and her prenatal bodytalk package was absolutely wonderful. Through bodytalk, yoga, sleep education class, loads of information and hands on help during labor i felt prepared and informed throughout my pregnancy and the delivery of our son. Joanne worked with both myself and the baby throughout the pregnancy to make sure we were both safe and healthy and connected so when the time came for delivery we were working together! We have also had postpartum bodytalk sessions that have helped me with my postpartum anxiety and depression and has helped our son be so content and happy and easy going! I seriously would highly recommend working with Joanne throughout your pregnancy, delivery and into postpartum. It truly helps you feel empowered and enjoy every step of the journey!
As a practitioner myself, I couldn't imagine a better way than BodyTalk to support my pregnancy and birth. Joanne's deep knowledge and experience working with mothers and babies made her the perfect choice, and she has been indeed a wonderful support for me and my family. We had the most beautiful homebirth with a midwife here in Singapore and Joanne's virtual support. I can't recommended her more to any pregnant mother!
I worked with Joanne through her prenatal package for my first pregnancy and it was such an amazing experience. Not only did she help me work through some grief that came after losing my grandmother early on in my pregnancy but she helped me create a safe space for my baby to flourish. Joanne gave me so much information that helped me take control of my birth experience and prepare for a smooth transition into postpartum. My son is a content, healthy baby and we have a connection that I really believe was strengthened by our experience with Joanne and her prenatal/postpartum body talk.
I was able to connect with my baby during pregnancy in a way that I would've not been able to if it wasn't for sessions with Joanne. My baby is so relaxed and content, I still can't believe how easy he's been compared to my older children as infants. The pregnancy went so smooth. The connection you make with your baby during pregnancy is just absolutely incredible, all expecting moms should experience it!
Joanne had been treating my toddler when I became pregnant again. I knew she was who I needed to support me through the birth. Our birth preparation sessions helped prepare both me and baby. Labour progressed quickly and smoothly. 5 hours from first contraction, I naturally delivered a healthy 9 lbs baby boy. Joanne's hands on support with acupressure was amazing at helping me through. BodyTalk helped my postpartum recovery. He is the happiest, easiest and content little guy. I highly recommend Joanne for both BodyTalk and birth support as well as getting sessions for the older siblings to help with the transition, it made a world of difference for big brother.
I initially went to BodyTalk to help my irregular cycle. Which actually had to do with my resistance to getting pregnant. As soon as we worked through this, I fell pregnant right after. I felt pregnancy was going to take away everything I enjoyed, specifically sports and my mobility. I felt a depression coming on, I knew I needed something to help me connect with my tiny human I was creating..I knew BodyTalk was going to be the best option for me during pregnancy. Specifically in the first few months when I was tired, sick, and was starting to scale back on a few of the things I loved. BodyTalk help me communicate with my baby. It encouraged me to keep going, be happy, and enjoy the little flutters, hiccups and kicks. My baby always knew when Joanne was speaking to her, as she would constantly move the whole time. It was a surreal experience. I felt extremely connected to my daughter, something I would not have felt without BodyTalk.
My first body talk session, I was looking for help with nausea, new emotions, and pregnancy discomfort. During the session, Joanne also was able to connect with my unborn baby, and tell me many neat things about her, before I knew she was a she. The experience was beautiful and did help with nausea and hormones. I felt physically and emotionally lighter after BodyTalk. There was also a greater connection with me and my child. I felt more ready to be a mom.
The Blog- News, Wisdom and
Client Stories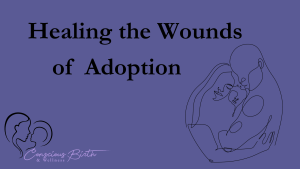 In my BodyTalk work, I primarily do 2 things: 1- heal the impact of our earliest experiences and how our past will create triggers and
Read More »